Pre-War Prescott Charity Auction
of automobilia, aeromobilia and pre-war cars
Lunchtime, Saturday 22nd July at Prescott Hill

In aid of the RAF Charitable Trust
Presented by the Vintage Minor Register in conjunction with Hereford Vintage Auctions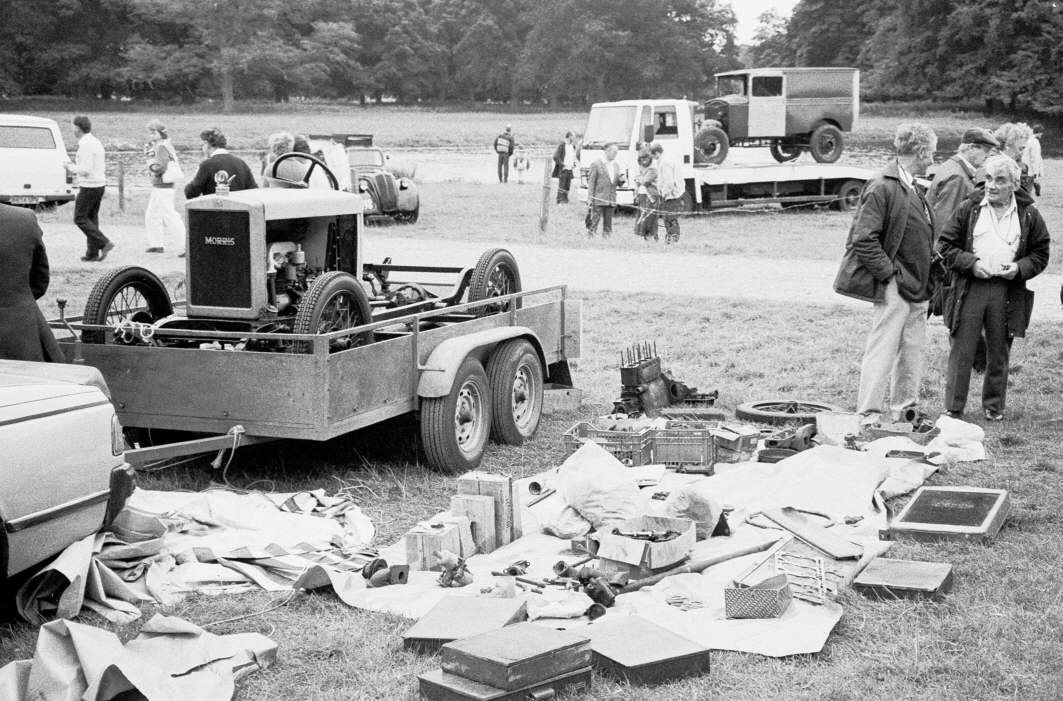 "A fiver. That's my final offer. And that includes the trailer."
Jack Prior haggles with Harry Edwards at the Morris Register's annual rally at Stanford Hall, believed to have been some time in the seventies.
(Photo: Ken Martin)
Entries are invited for the first annual Pre-War Prescott Charity Auction to be held on Saturday 22nd July at Prescott Hill, Gotherington, Gloucestershire.
Register members and non-members are invited to enter pre-war cars, spares and items of automobilia which will be posted on this website.
The FULL commission on each item sold will be donated to the RAF Charitable Trust.
Please e-mail full details of your lots, including photographs if possible to vintageminor@gmail.com.
The auction will take place at Pre-War Prescott 2017 during the lunch break.
Visit the Pre-War Prescott website for pre-war car event entry or spectator tickets, or pay at the gate on the day.
Sellers will need to either enter a pre-war car or enter as a spectator, and deliver their lots to the Vintage Minor Register marquee in the paddock in the morning.
Spectators pay just £25 per car, which includes all occupants.
Bidders will be able to pay for their items on the day with cash or credit card.
---
Please provide details of your lots, with your reserve price and photos if you have them. Your items will be posted below.
(Since the auction will be limited to the one hour lunch break at Pre-War Prescott, we may need to give priority to quality lots with reasonable reserves.)
Vintage spares and automobilia are welcome and we can also accept limited entries of suitable pre-war motor cars.
Outright donation of quality items would also be most welcome, and purchasers of such items will be able to Gift Aid their payments if eligible.
For more information on Pre-War Prescott, the Vintage Mionor Register or the charity auction,
please e-mail the Vintage Minor Register.
---
Lot 1
1932 Morris Minor SV Models Illustrated List of Spare Parts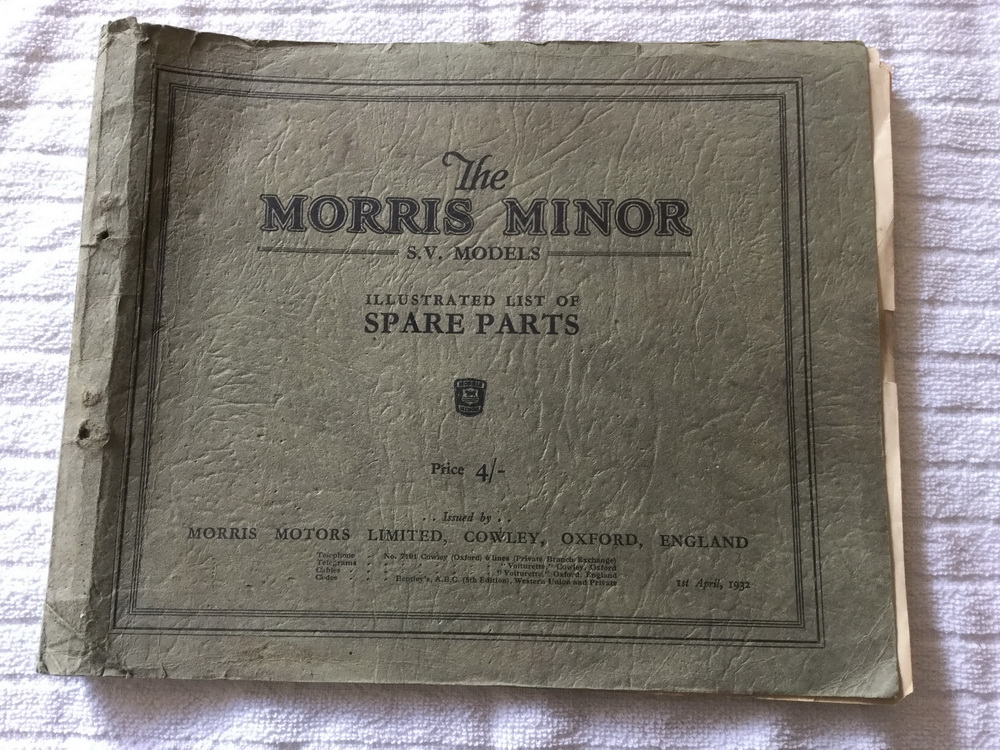 Lot 2
1932 Morris Minor OHV and Family Eight Illustrated List of Spare Parts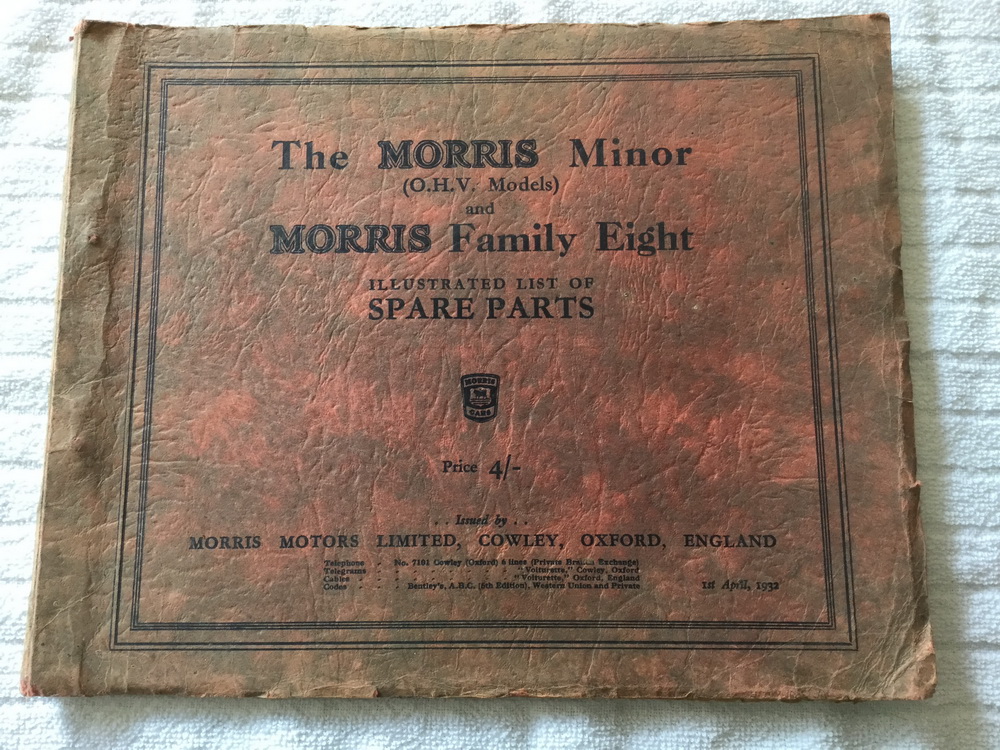 Lot 3
1931 OHV Morris Minor Lubrication Wall Chart, two Lubrication Logs. All are unused in the original (tatty) envelope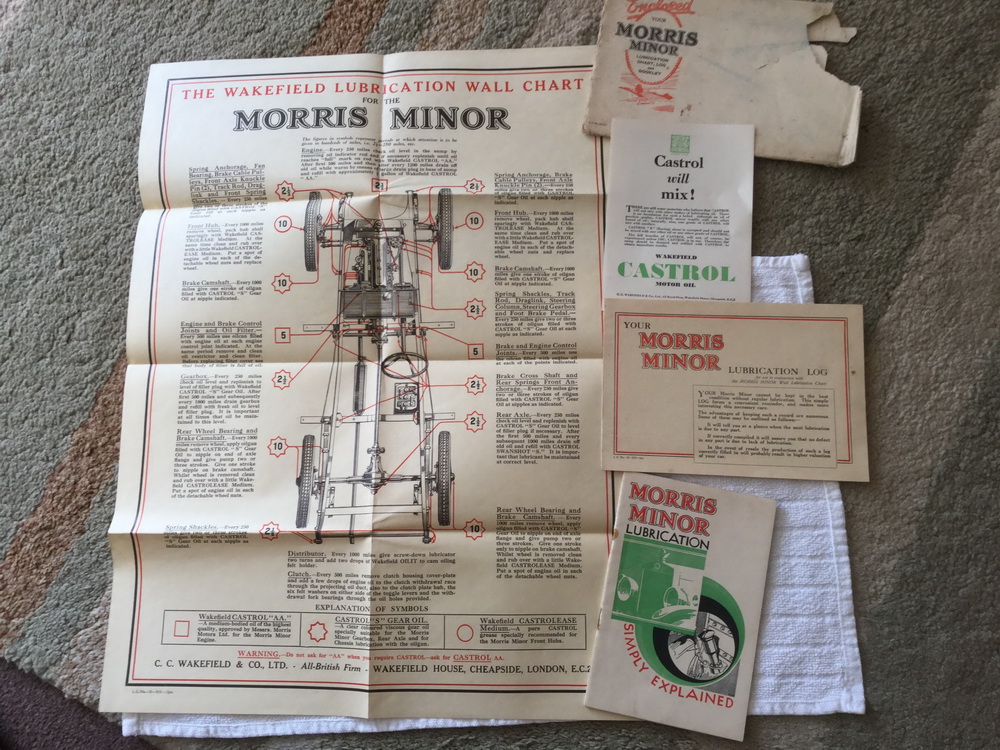 Lot 4
Lucas vacuum wiper motor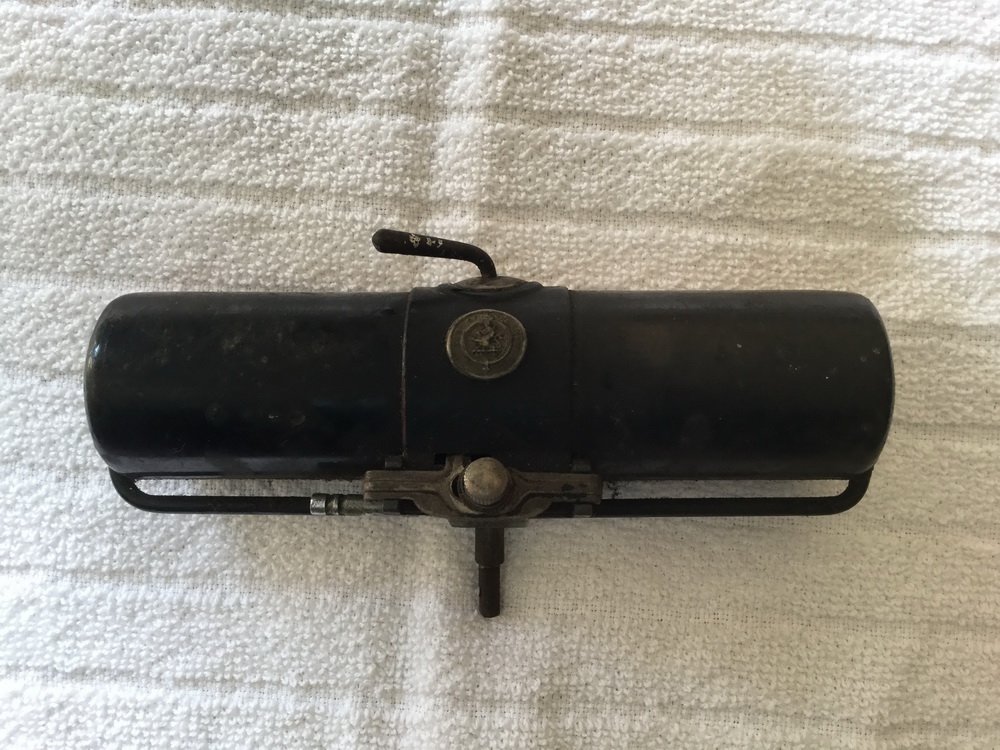 Lot 5
Morris Minor Salesman Manual 1930 - 46 pages in lovely, clean condition with rusty staples.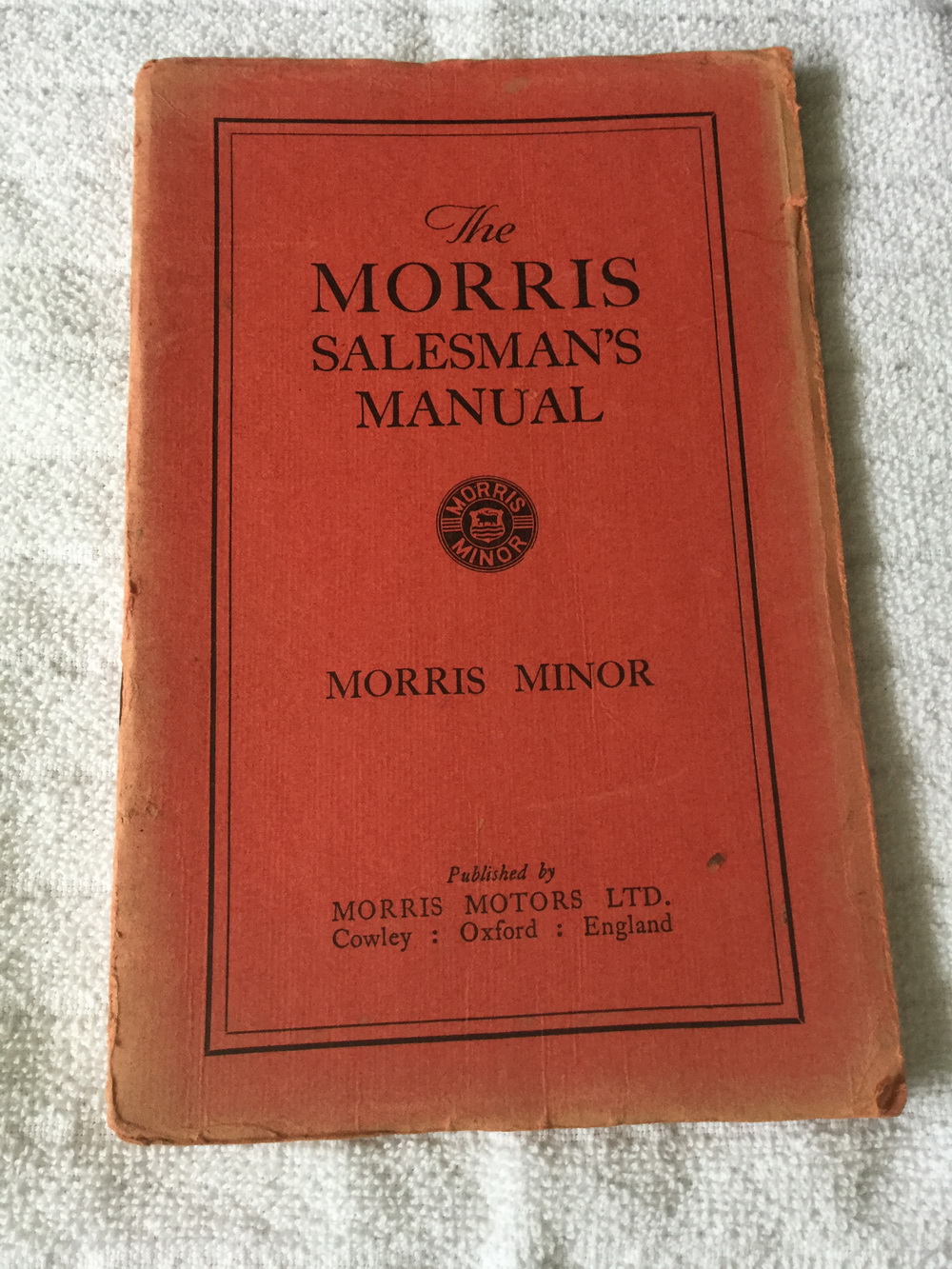 ..
Lot 6
Cowey 8 day dashboard clock - 1920's. In working order, but missing the glass. Swiss Made.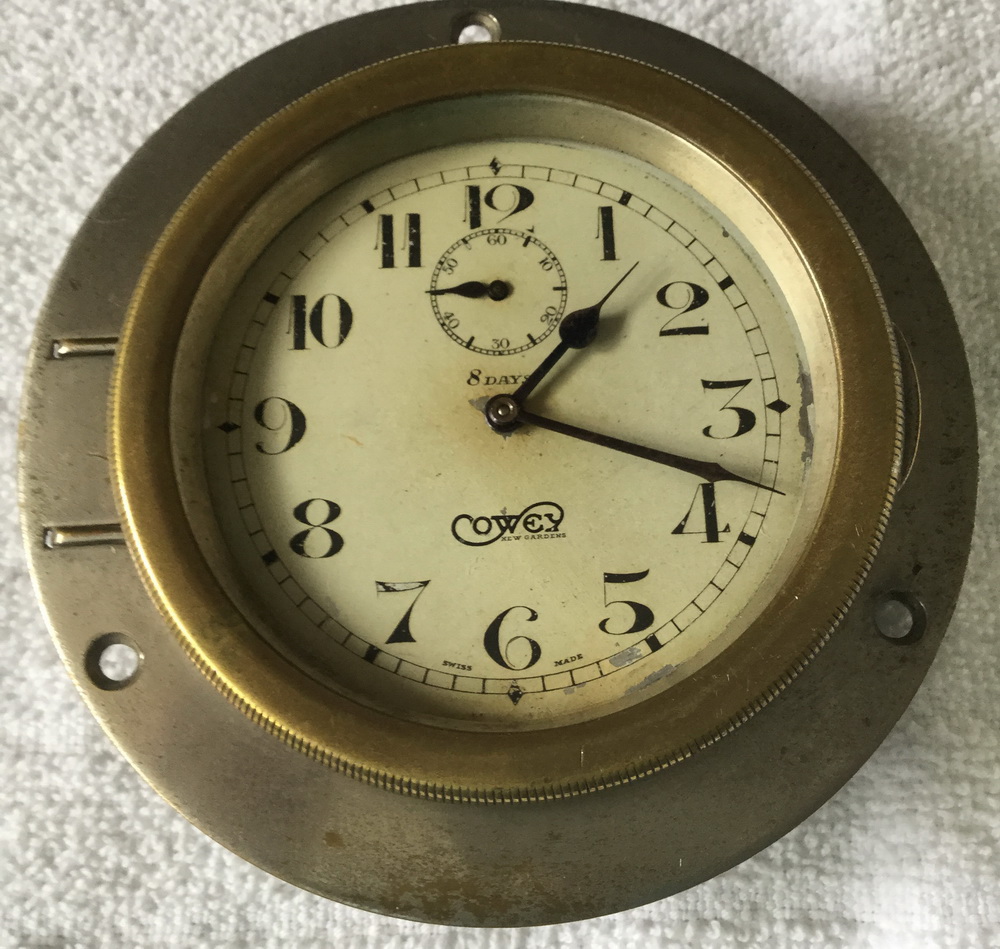 Lot 7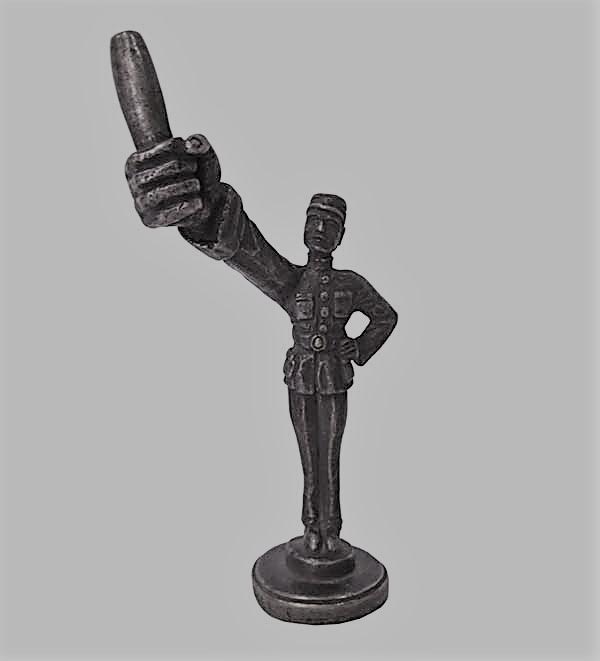 ..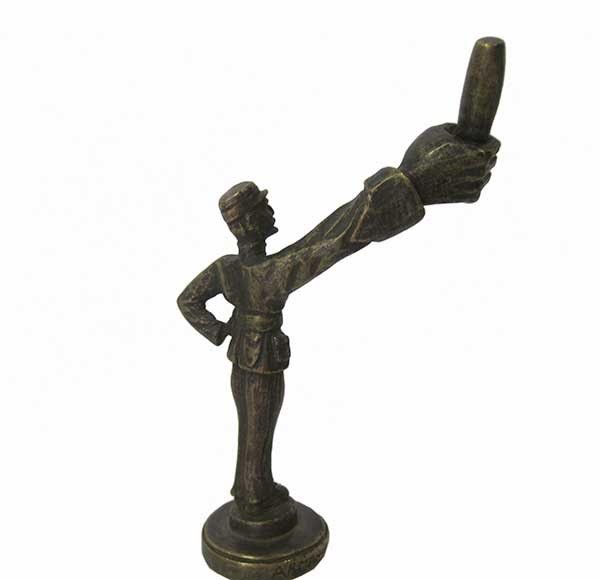 1919 Art Deco French gendarme holding trunchoen with outsize hand c.1919.
150 mm high silvered bronze, signed by master french sculptor Armancel on base.
Reserve £120
Lot 8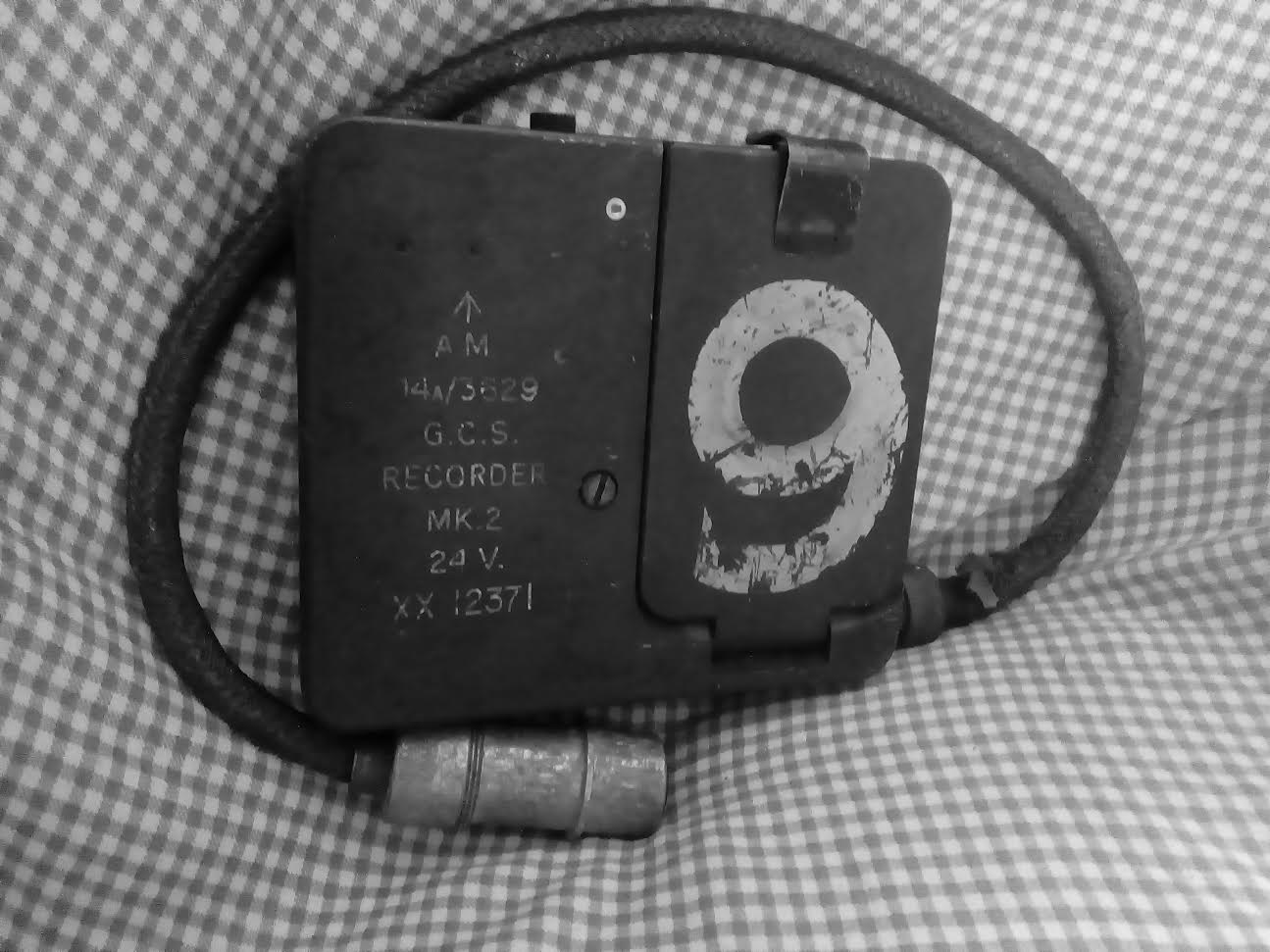 ..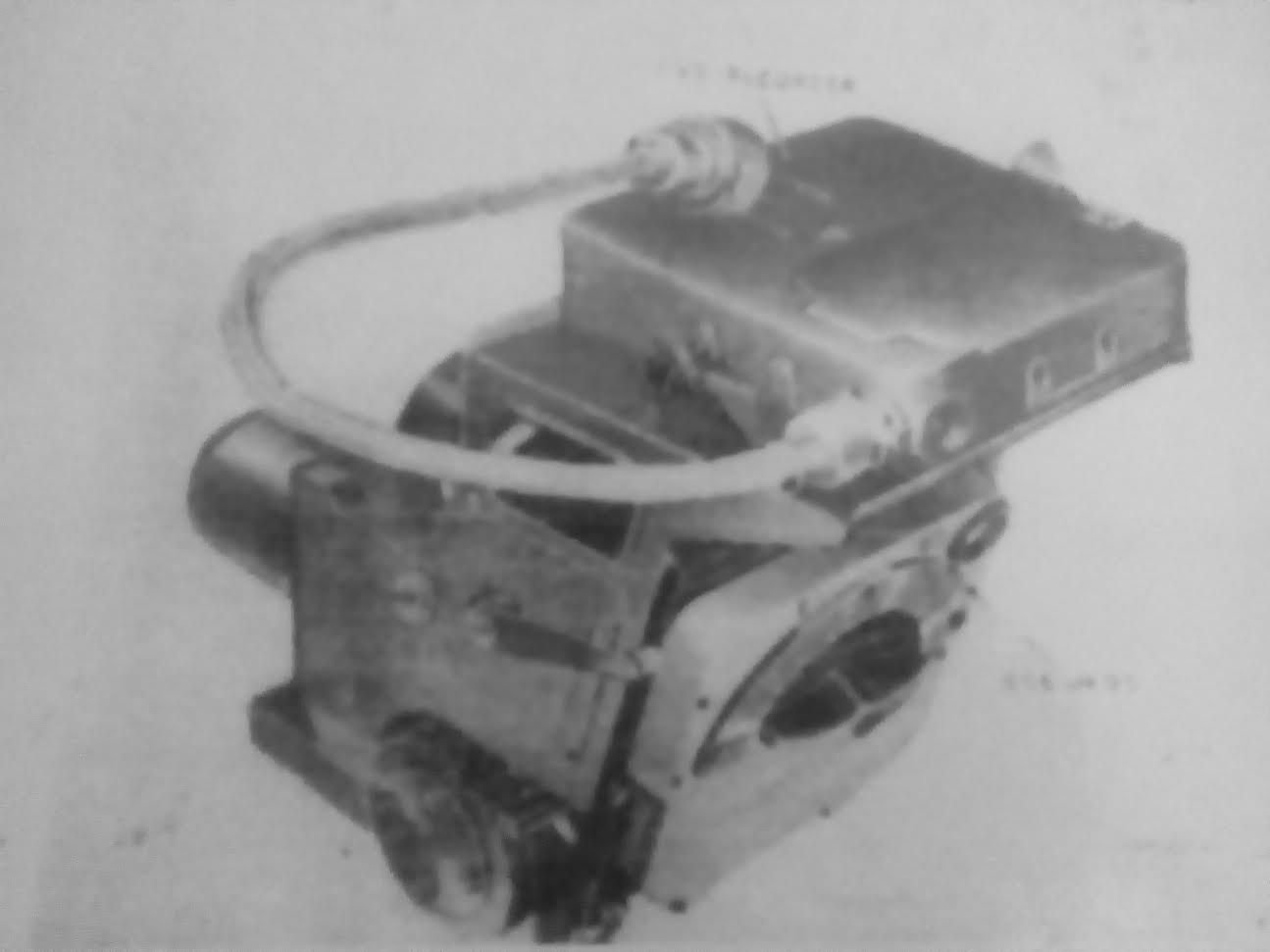 Spitfire gun sight recorder.
The Royal Aircraft Establishment at Farnborough developed the Mk II Gyro Gun Sight (G.G.S.) which went into large-scale production at the end of 1943.
This recorder was fitted over the hood of the Mk III - Ferranti Spitfire gun sight. Picture at right shows its positioning over the gun sight.
Reserve £120
Lot 9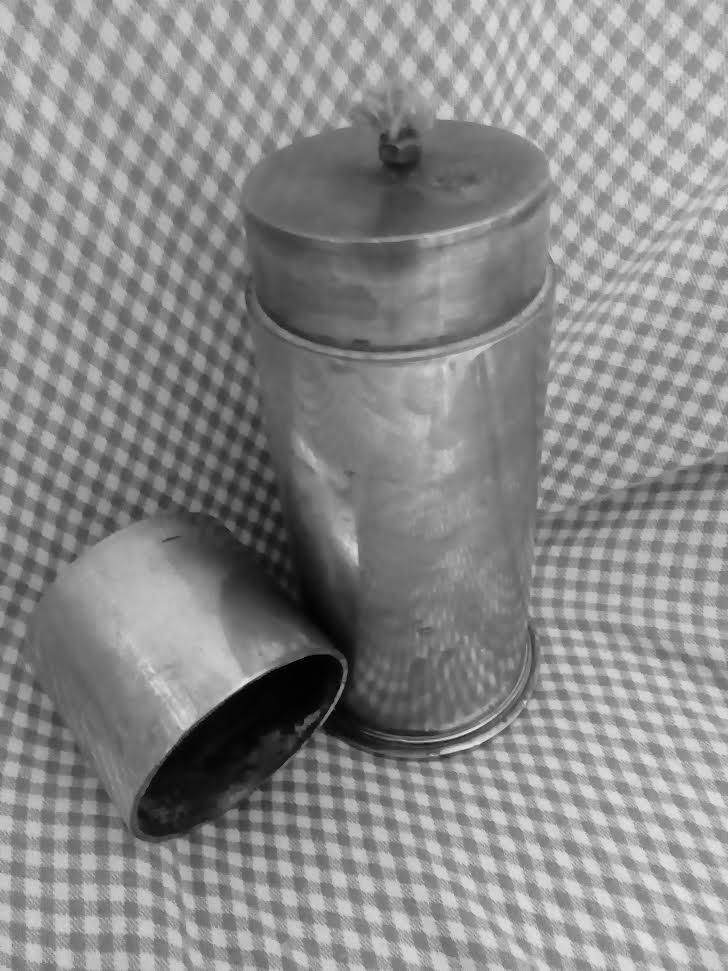 Cigarette lighter in a gun shell
The lighter is Battle of Britain dated 1940's trench art.
Reserve £15
Lot 10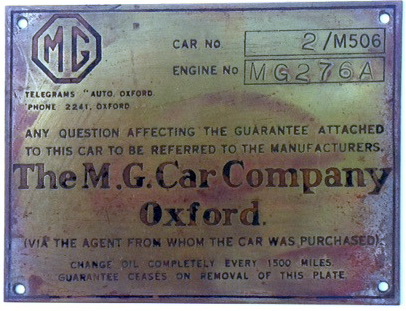 1929 M Type MG chassis plate for chassis 2M/506, engine MG276A, build date 30th July 1929.
Reserve £20
Lot 11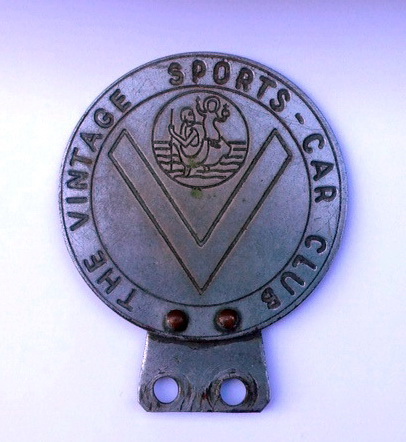 Extremely rare original pre-war VSCC badge - lovely patina.
Reserve £50
Lot 12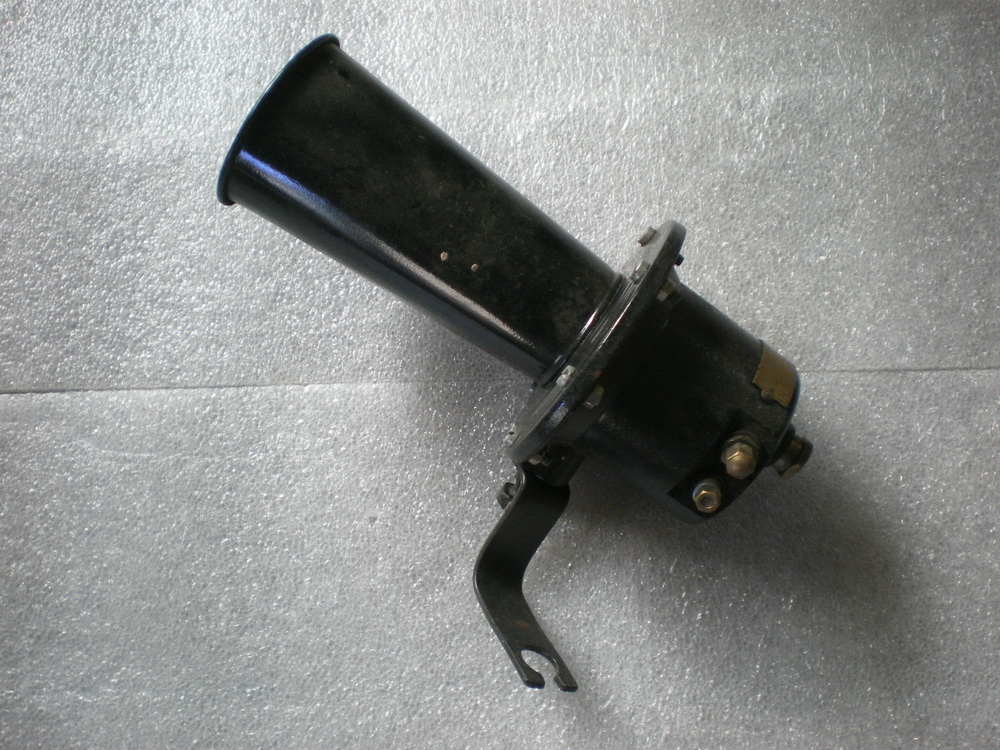 ...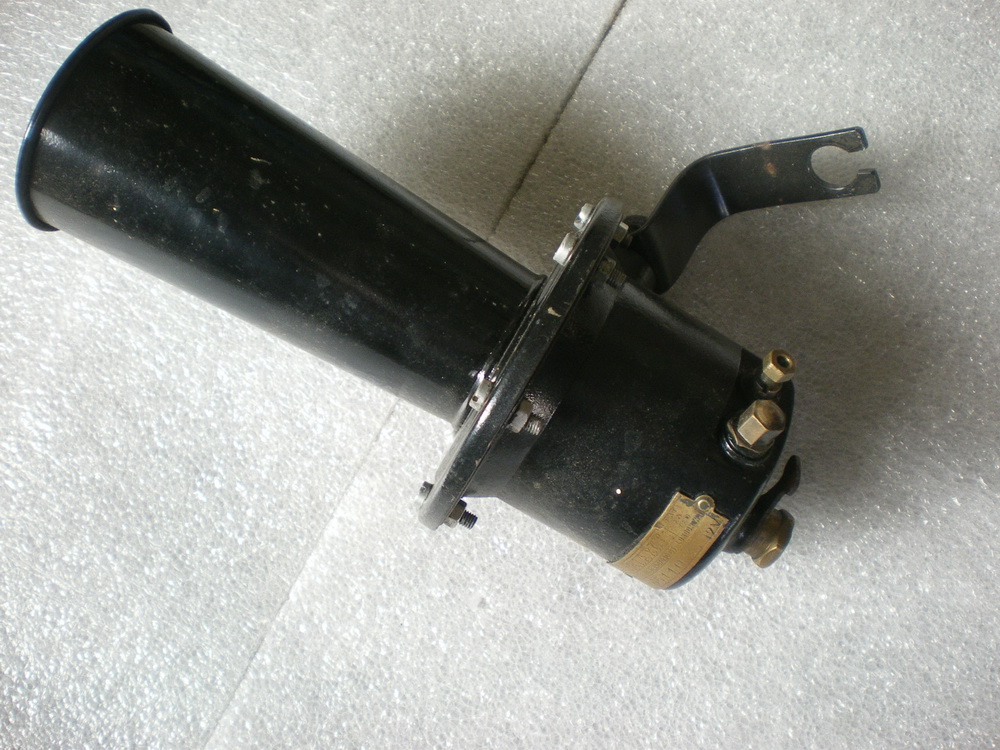 A Klaxon 'Maxit' 12V in working order.
Reserve £100
Lot 13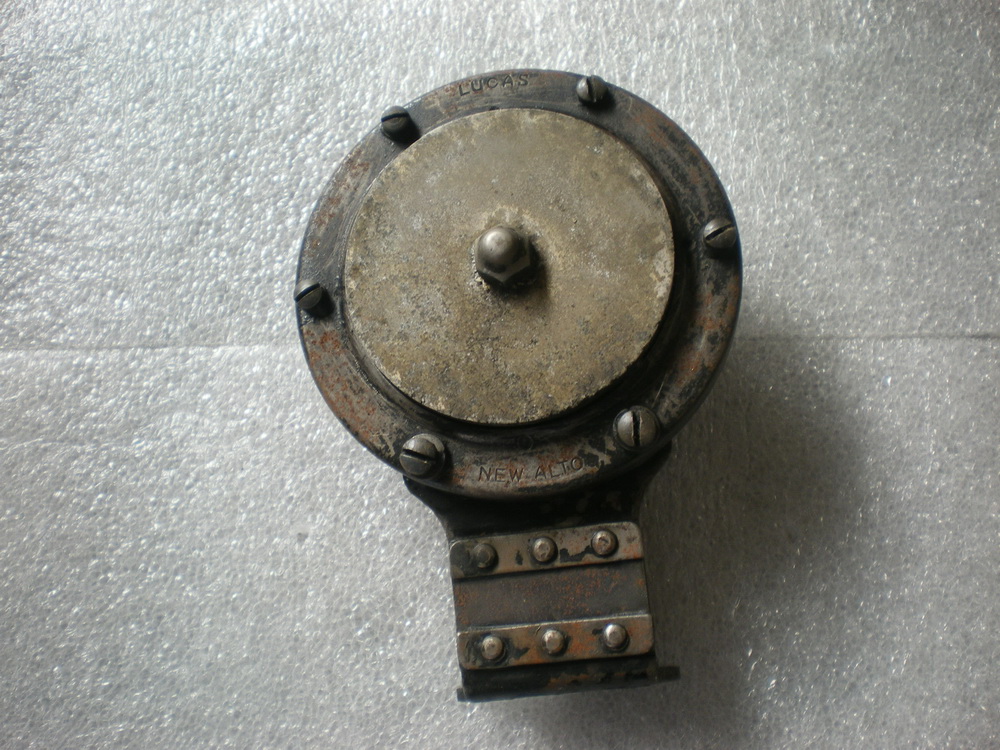 ...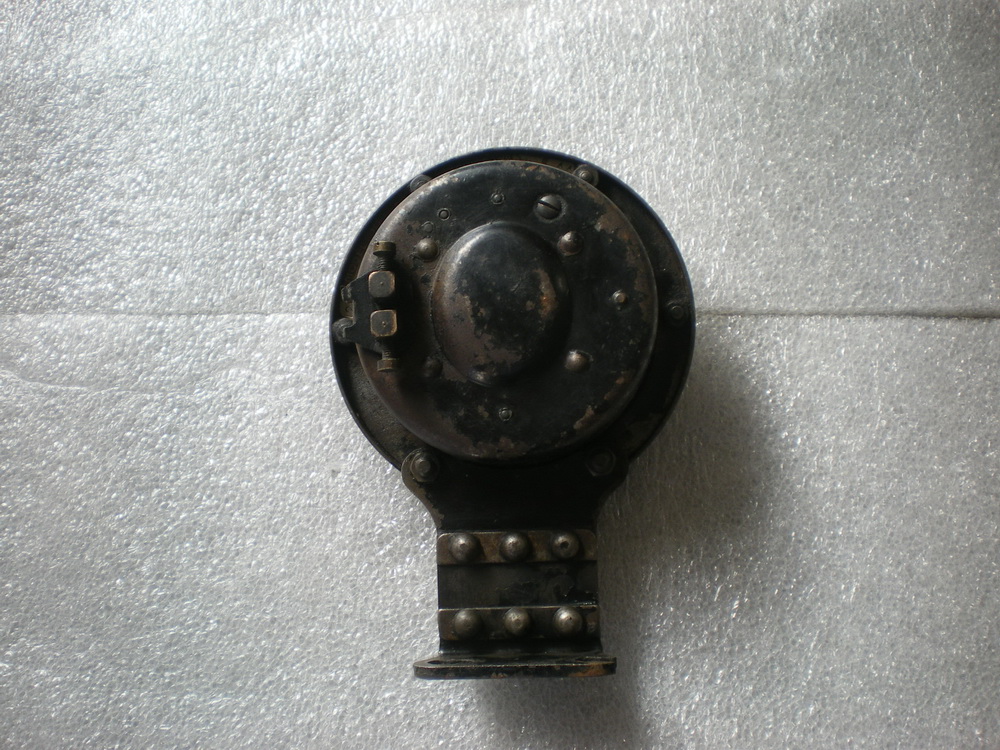 Lucas 'New Alto' 12V in working order.
Reserve £50
Lot 14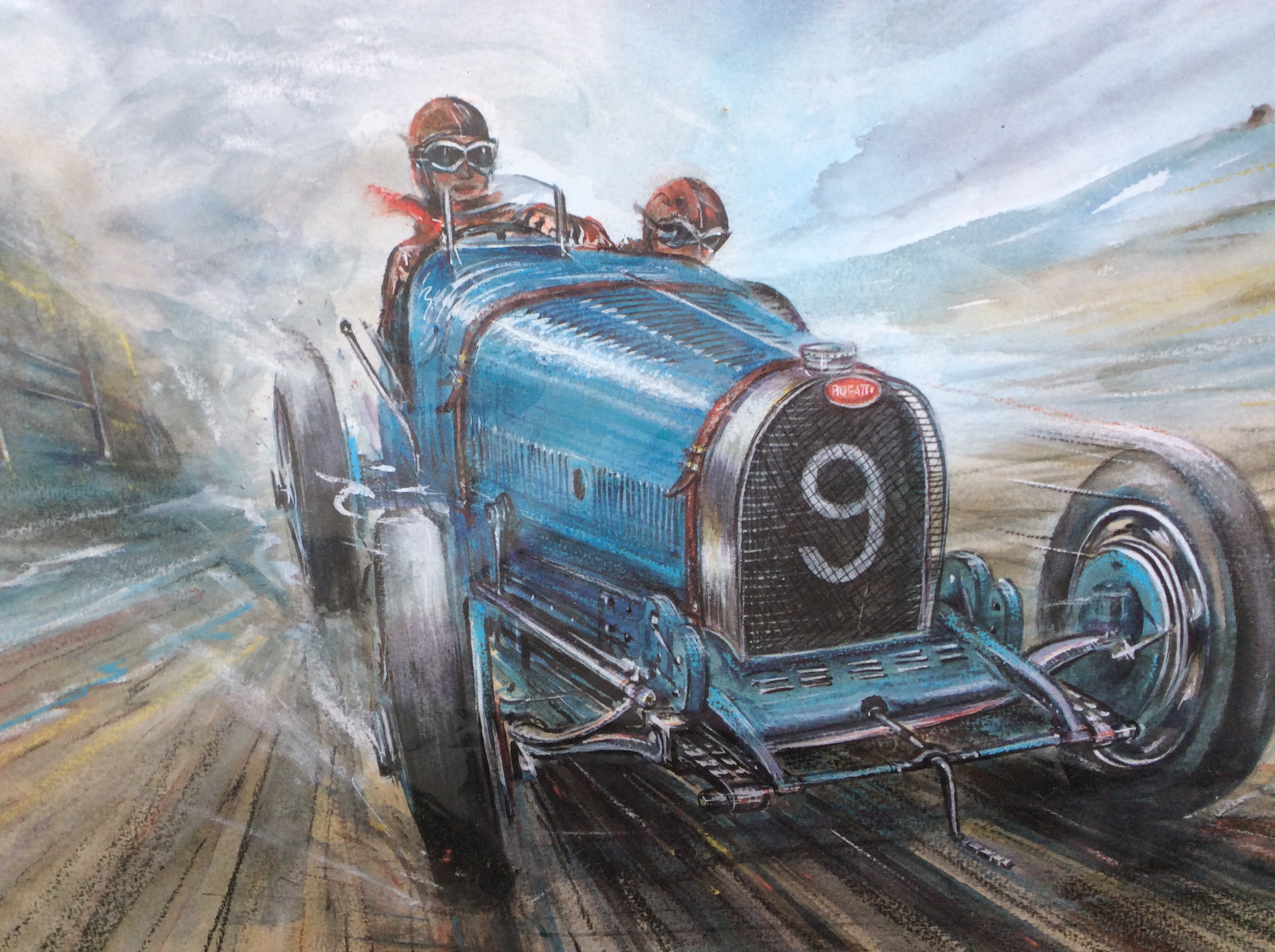 'Vive la BUGATTI' (Louis Chiron in Type 51, 1932). Signed limited edition print, 442 of 500 copies, by Phil May. I n green mount, image size 440 x 360 mm
No reserve
Lot 15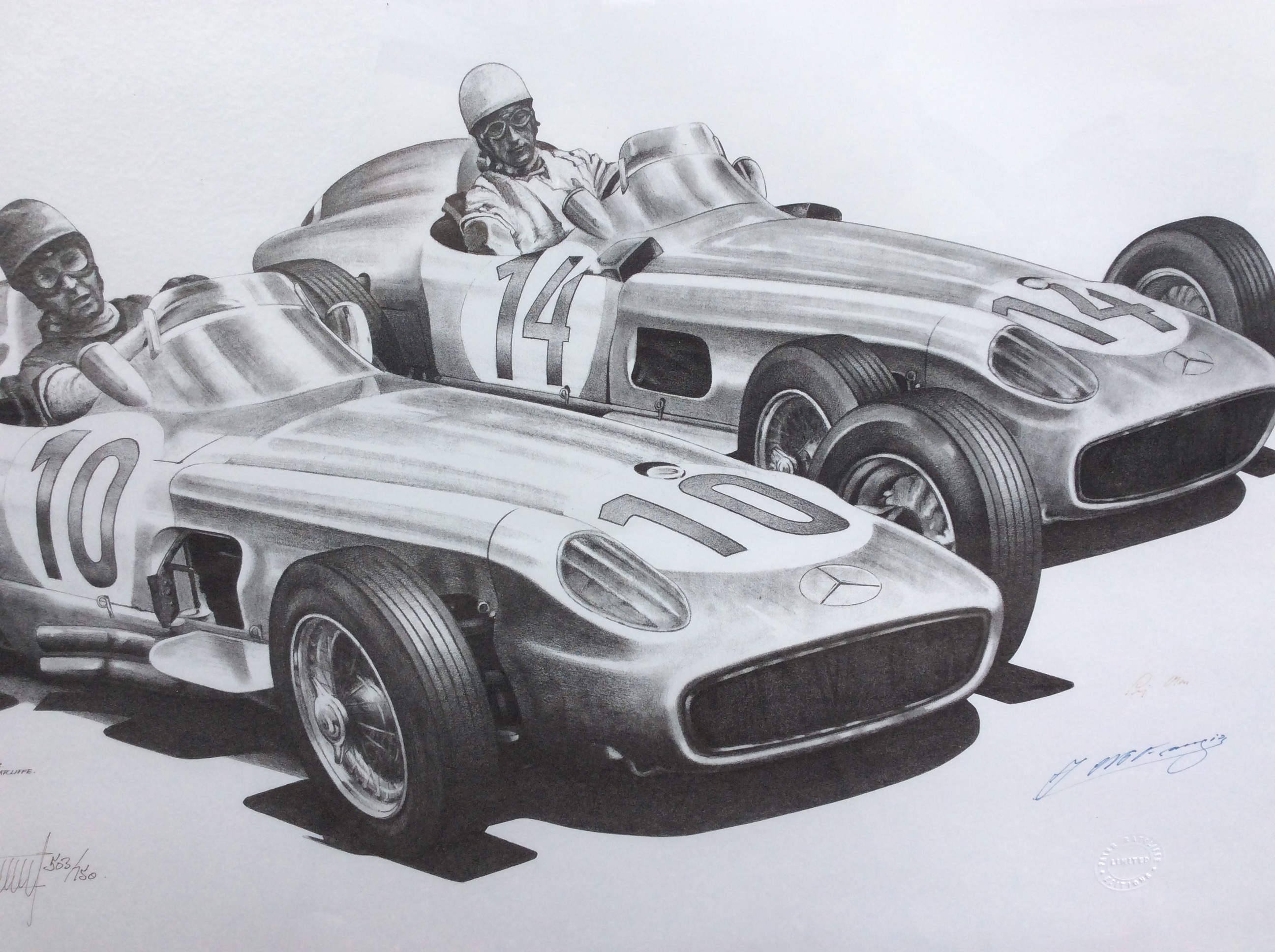 'The Train', after Alan Stammers, monochrome limited edition print, 503/750, signed by the artist, Stirling Moss and Fangio, 1955 MERCEDES-BENZ Grand Prix cars.
Mounted, framed and glazed 43 x 33 inches. With certificate of authenticity, full colour photographs of Moss and Fangio signing prints, newspaper article, etc.
Footnote: These prints were the only edition to bear the signatures of both Moss and Fangio.
No reserve
Lot 16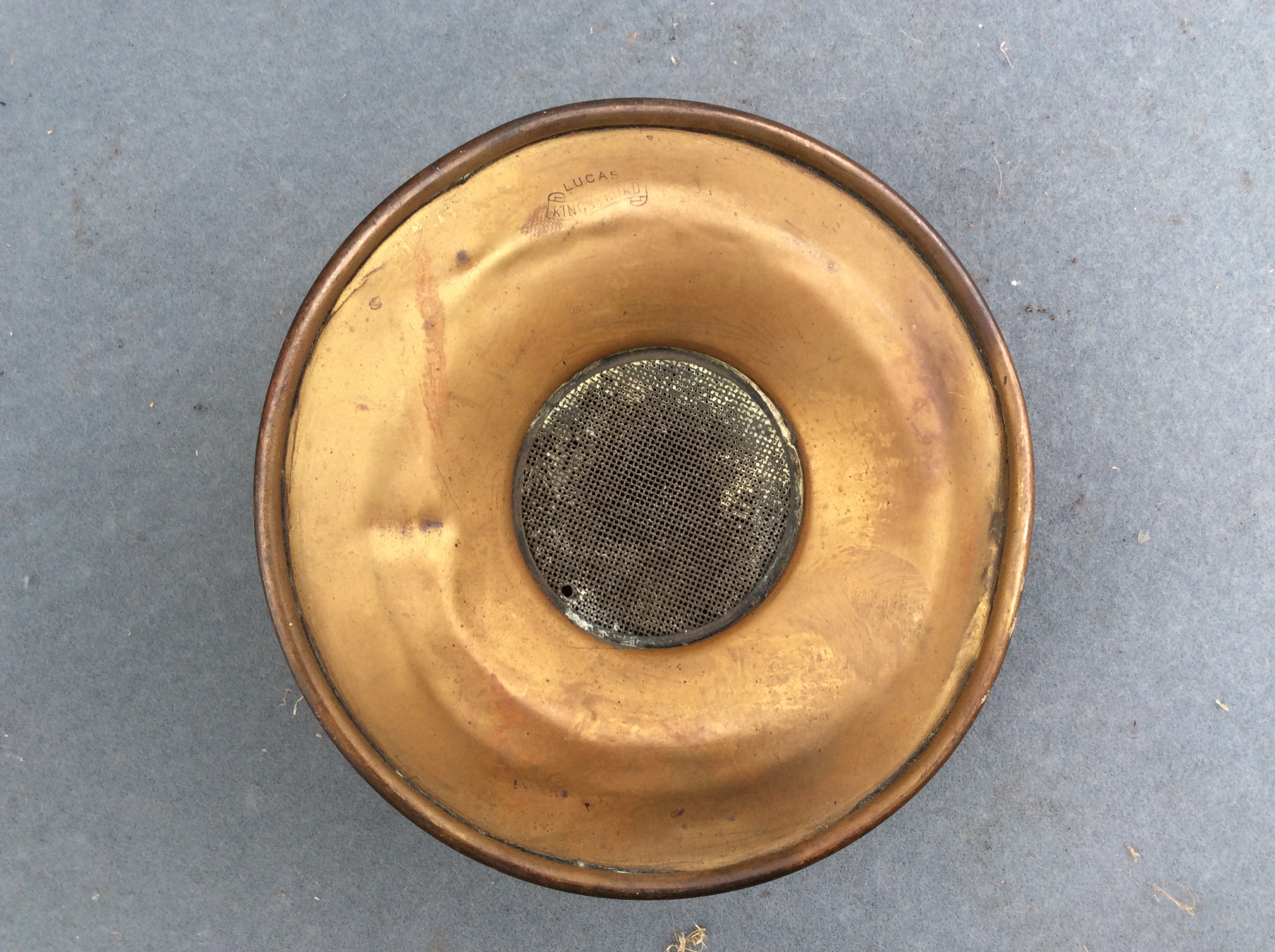 ...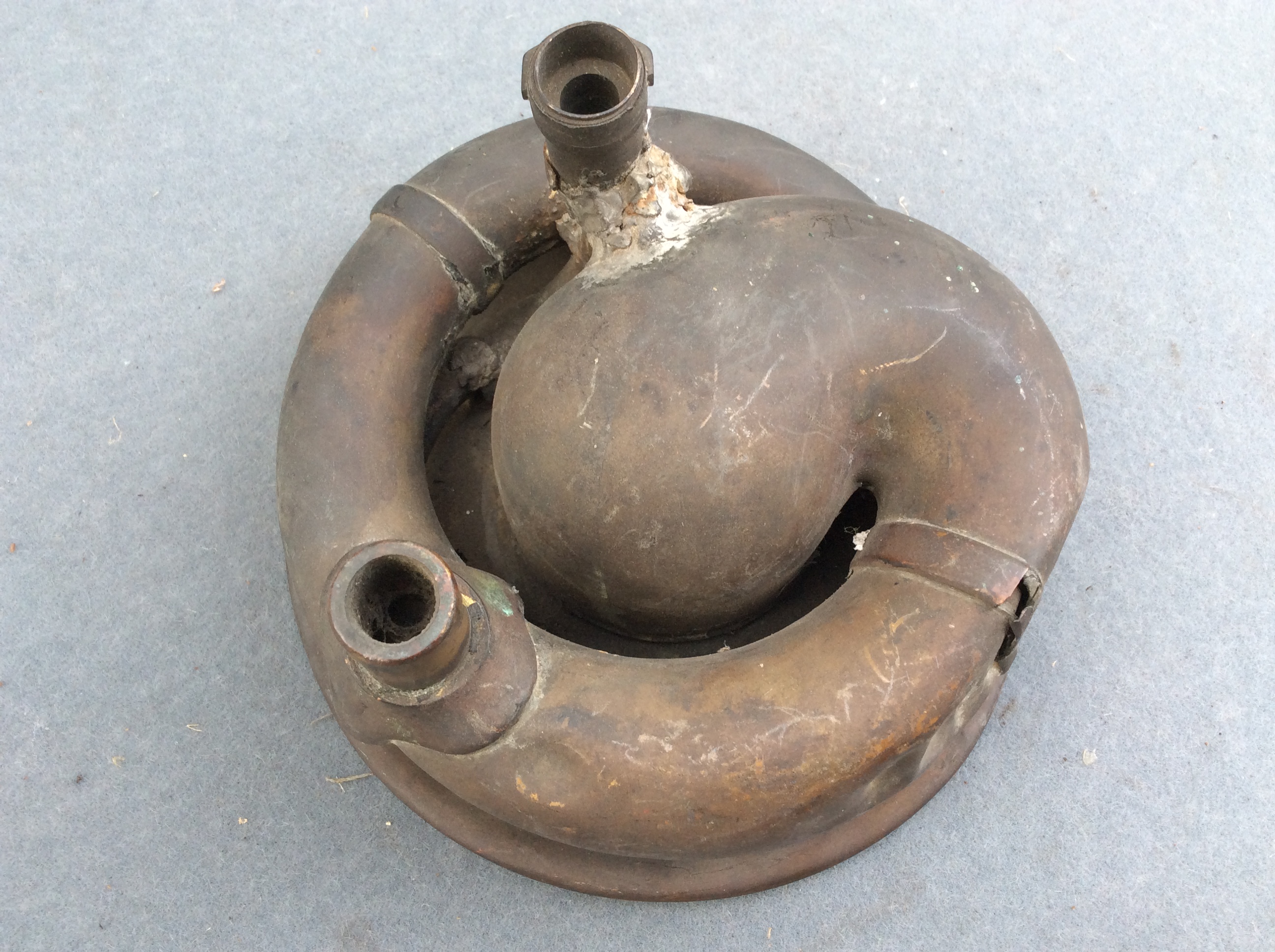 Very early Veteran LUCAS 'King of the Road' brass bulb horn. Large flat trumpet, 7 inches diameter, flyscreen etc., a/f. Suit early DAIMLER, etc.
No reserve
Lot 17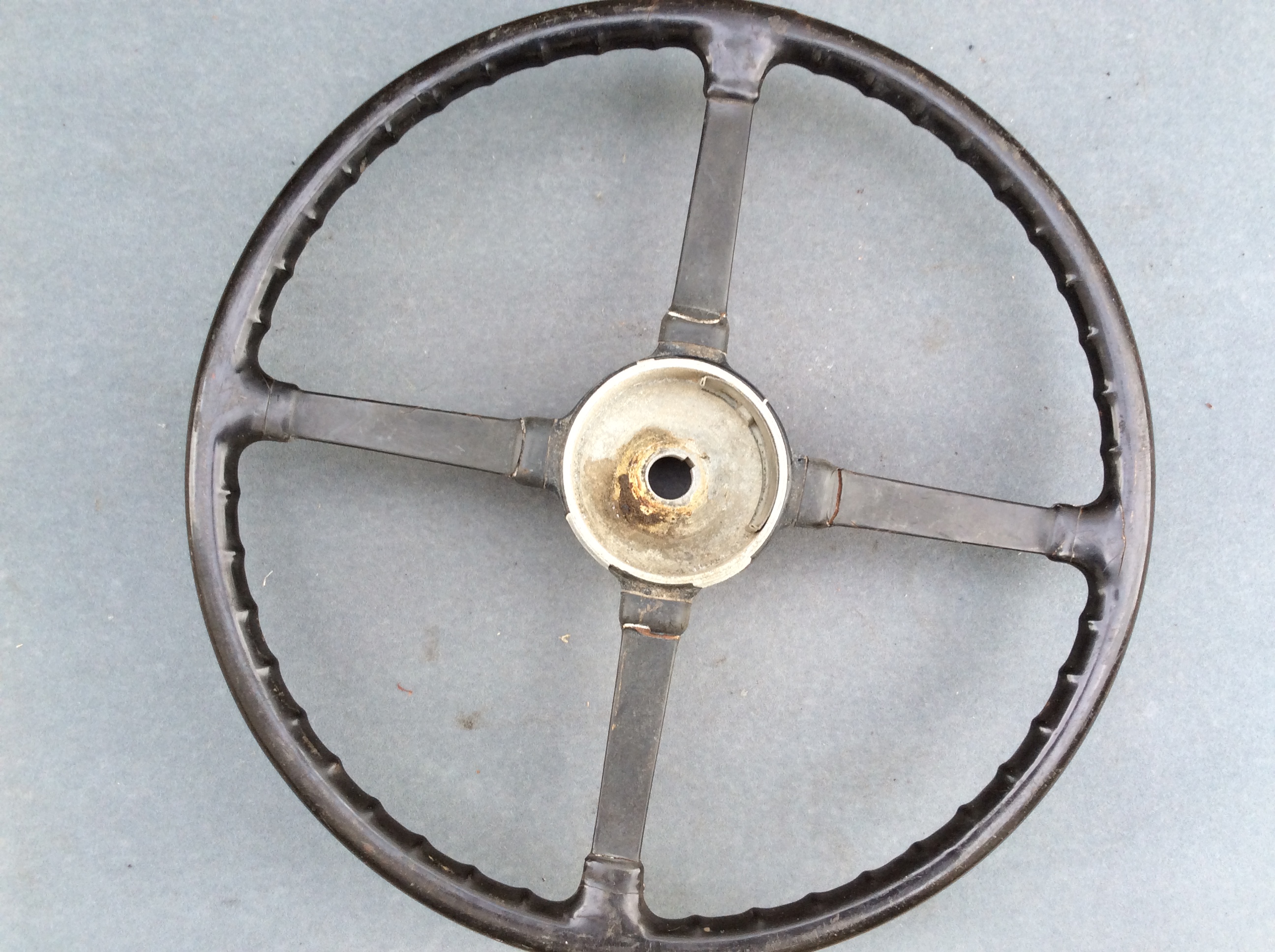 Steering wheel, c.1930's, four flat sprung steel spokes, with cast aluminium boss, 17 inches diameter. Suit RILEY, etc.
No reserve
Lot 18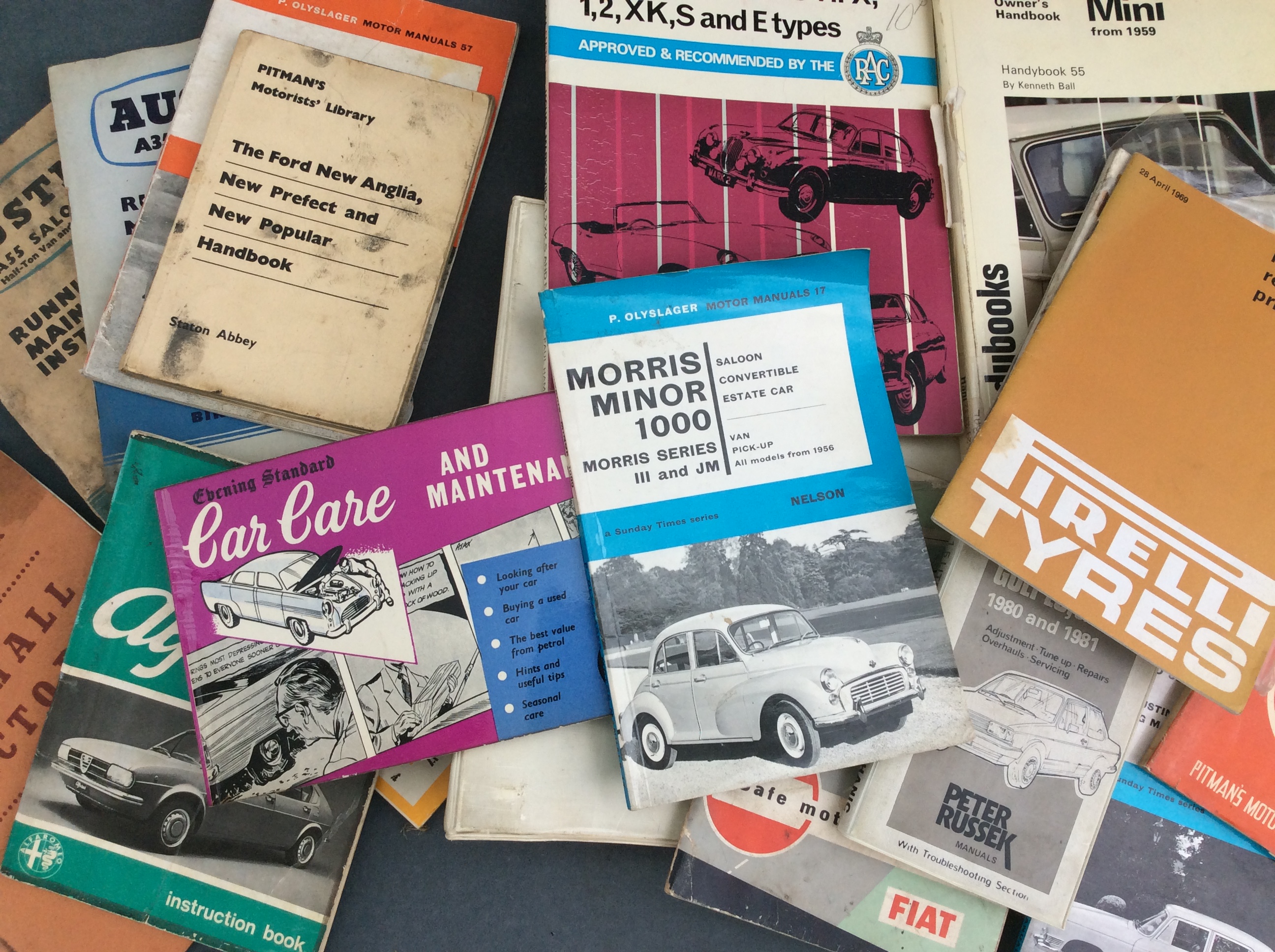 Quantity of handbooks etc., including MORRIS, WOLSELEY, ALFA ROMEO, AUSTIN, JAGUAR, VAUXHALL, FORD, etc.
No reserve
Lot 19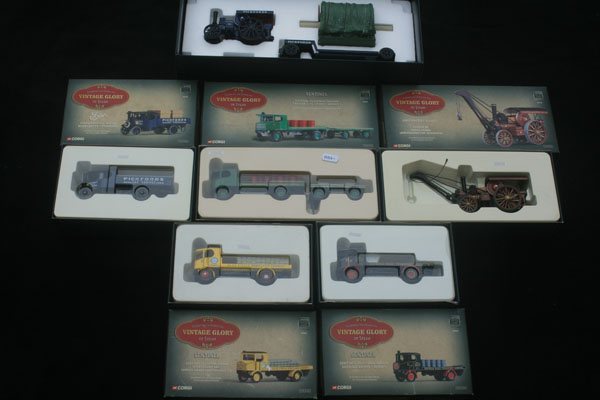 ...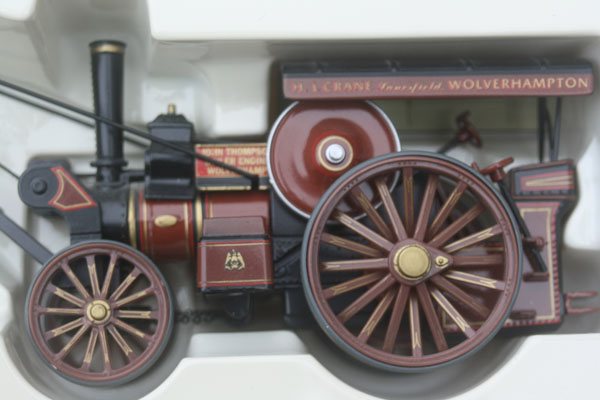 CORGI 'Vintage Glory Celebrating the Golden Age of Steam'. Six boxed limited edition 1/50 scale models including FOWLER B6 road locomotive 'Talisman' in Pickfords livery
with low loader and cylinder load, and crane engine 'Wolverhampton Wanderer', SENTINEL steam lorries in Morris's Shrewsbury livery with trailer and oil drums,
Wynns livery with oil drums and Cement Marketing Co. Ltd. livery with cement bags and FODEN dropside wagon in Pickfords livery with crates. All mint.
Reserve £120
Lot 20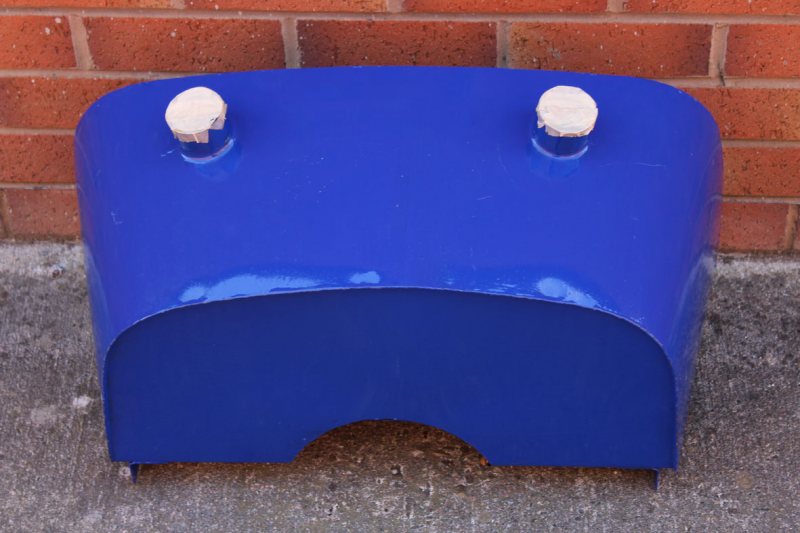 An M.G type fuel tank with twin fillers and outlets, 26 ¾ inch tapering to 22 inch, maximum height 12 inch tapering to 9 ¾ inch, appears unused.
No reserve
Lot 21
...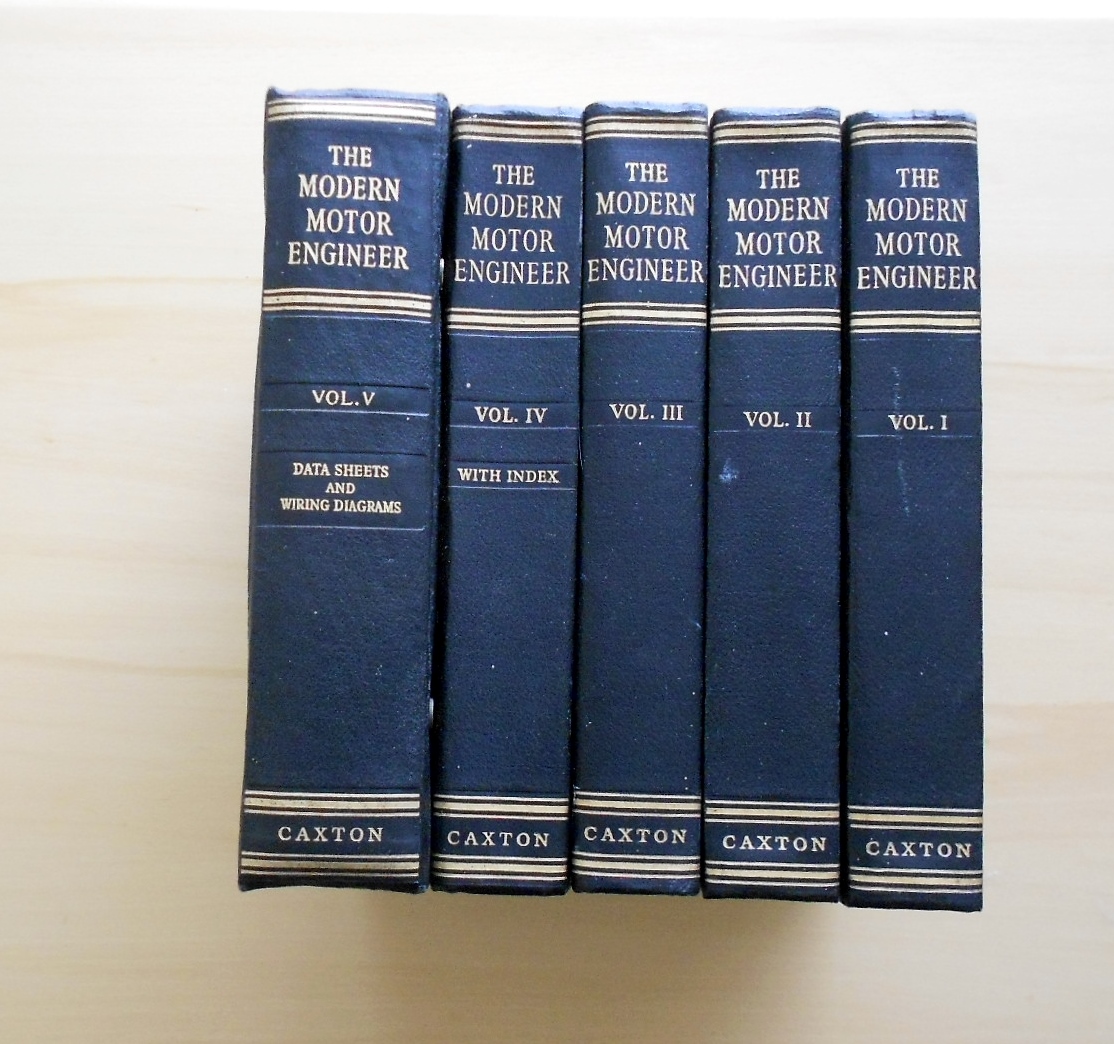 All five volumes of the 1954 edition of 'The Modern Motor Engineer' in good condition.
No reserve
Lot 22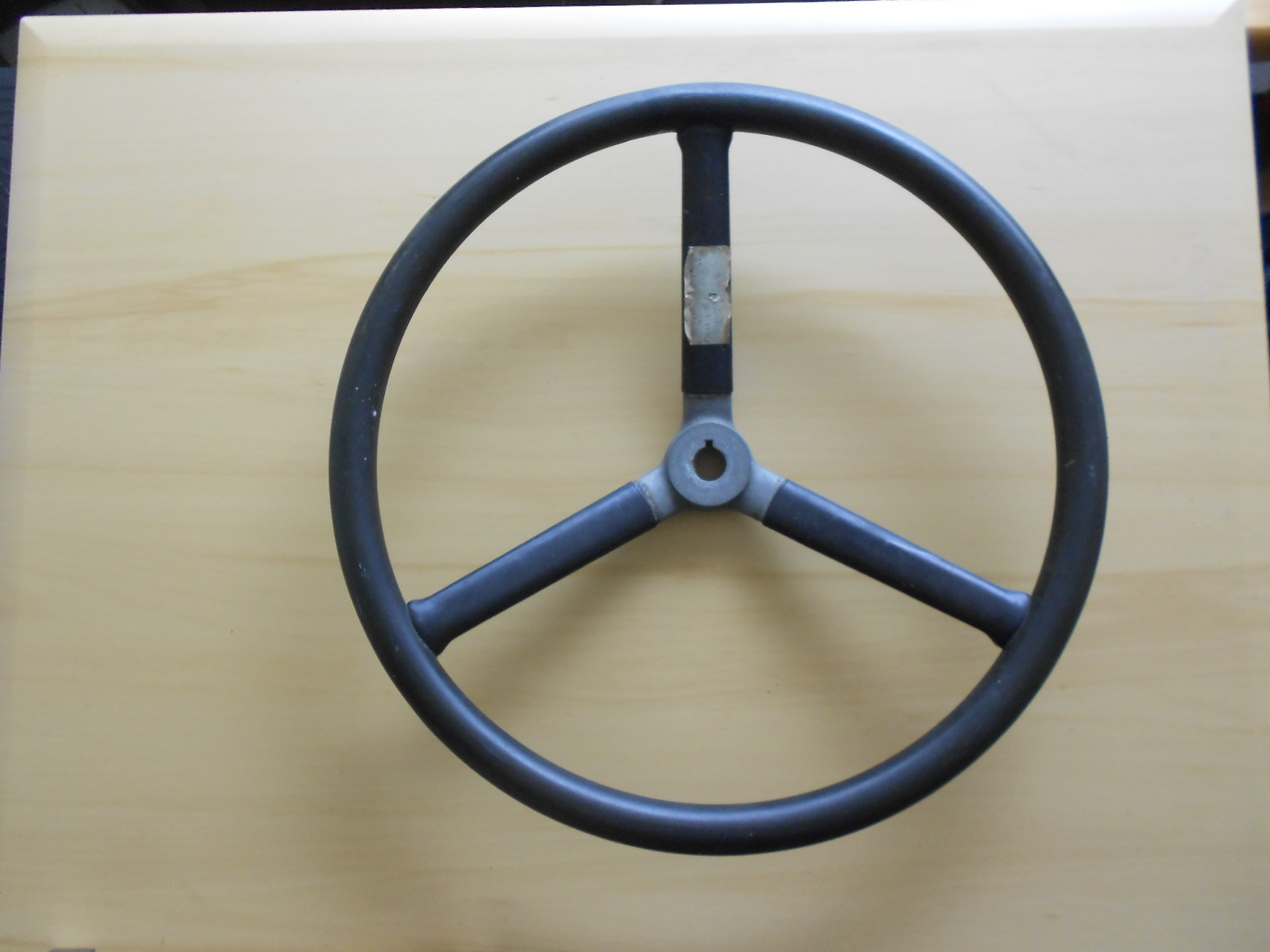 ...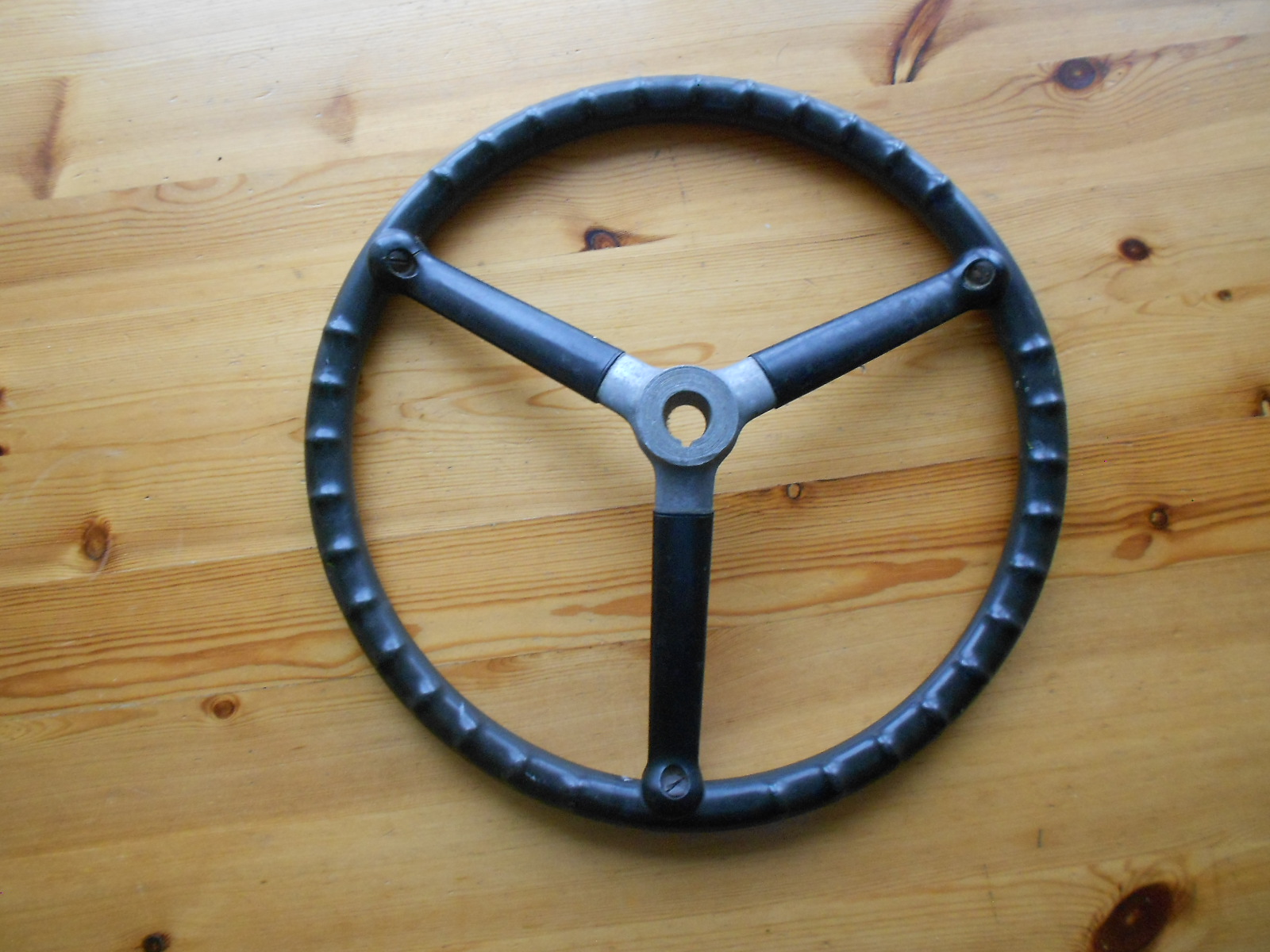 A pre-series/series 1 Morris 8 Steering wheel, in reasonable condition. would benefit from a polish to the rim.
No reserve
Lot 23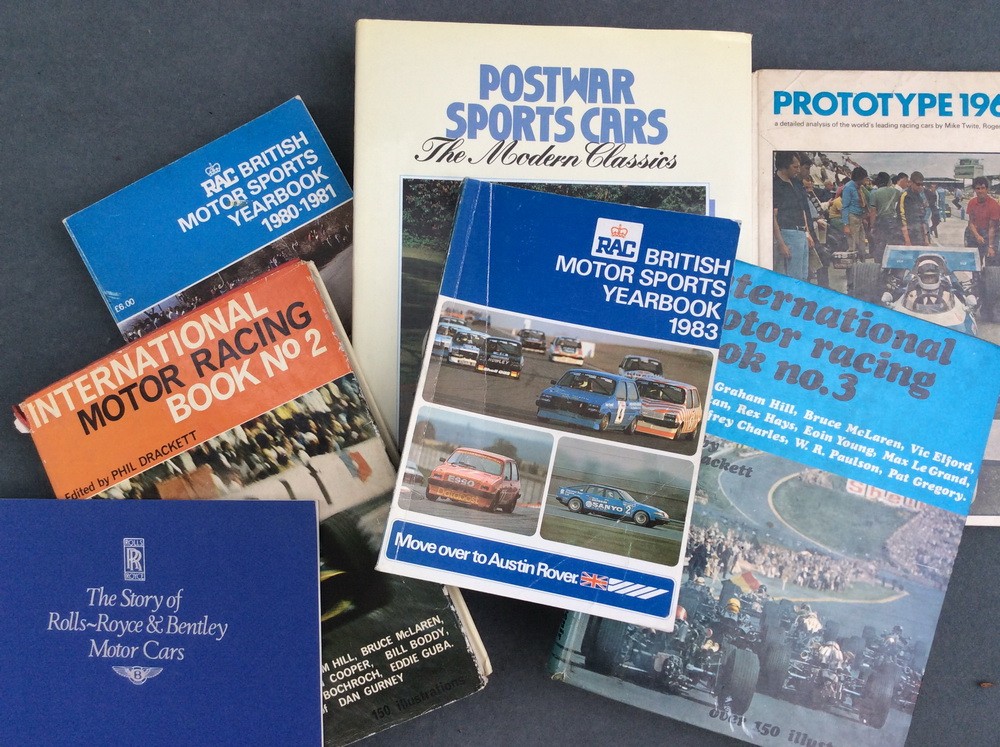 Six Motoring related titles including: 'International Motor Racing Book' Nos. 2 & 3; 'Postwar Sports Cars. The Modern Classcics' Eric Dymock; 'Prototype 1968-70';
'RAC British Motor Sports Yearbook' 1980-1981 & 1983.
No reserve
Lot 24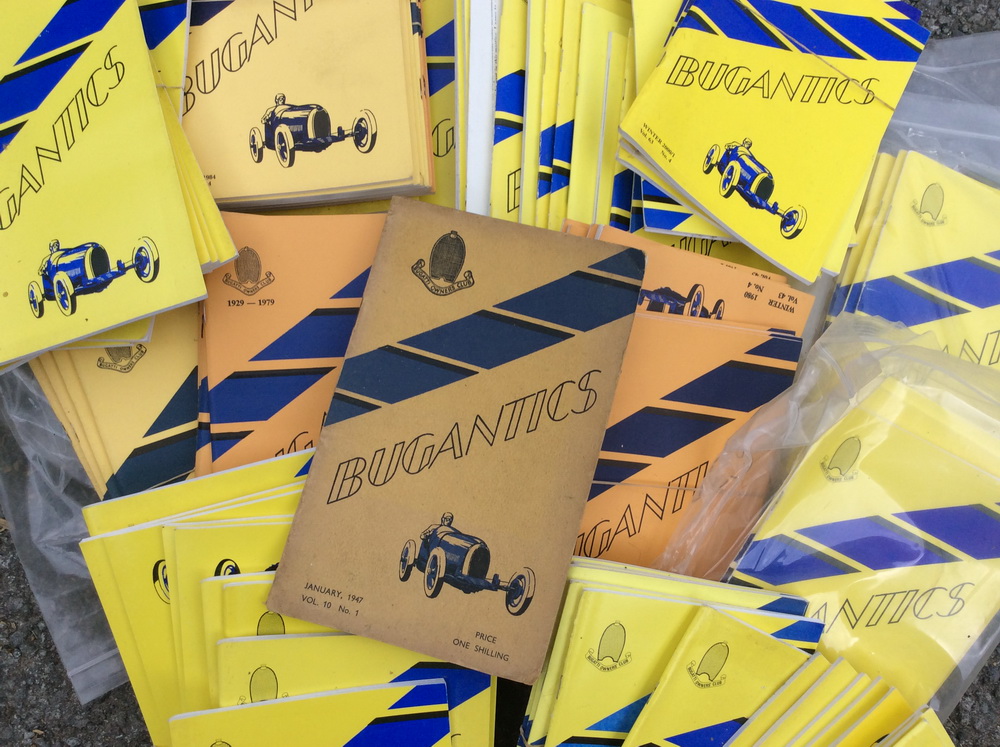 One hundred and seven copies BUGANTICS, The Bugatti Owner Club Magazine, dating form 1947 to 2007.
No reserve
Lot 25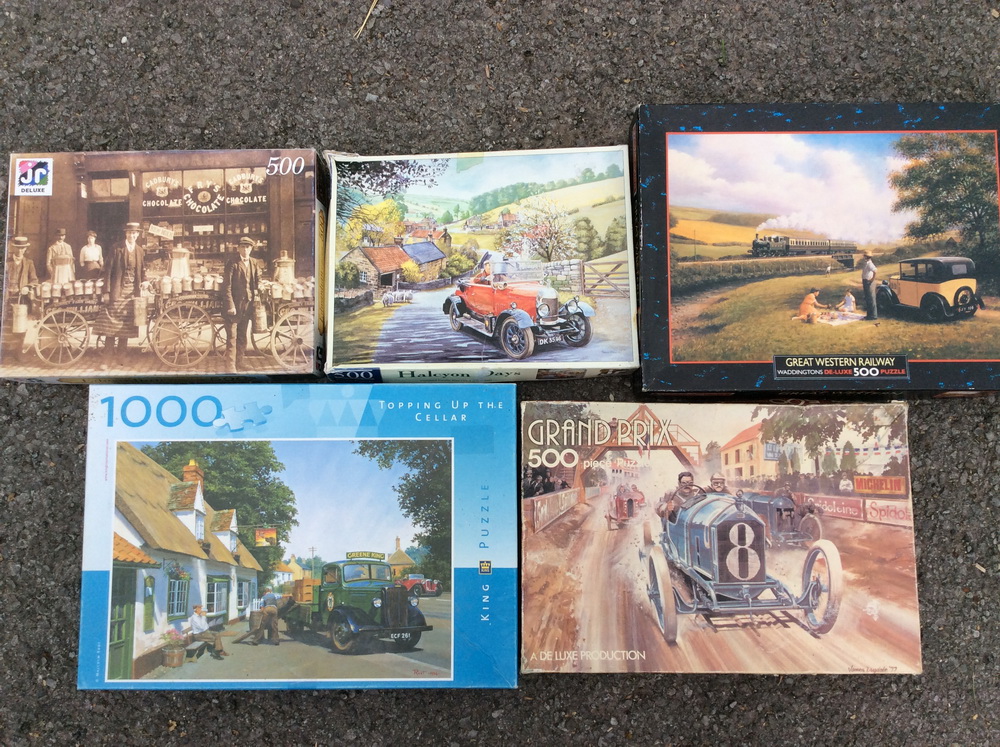 Five various motoring related Jigsaw Puzzles, including AUSTIN Seven, Bullnose MORRIS etc.
No reserve
Lot 26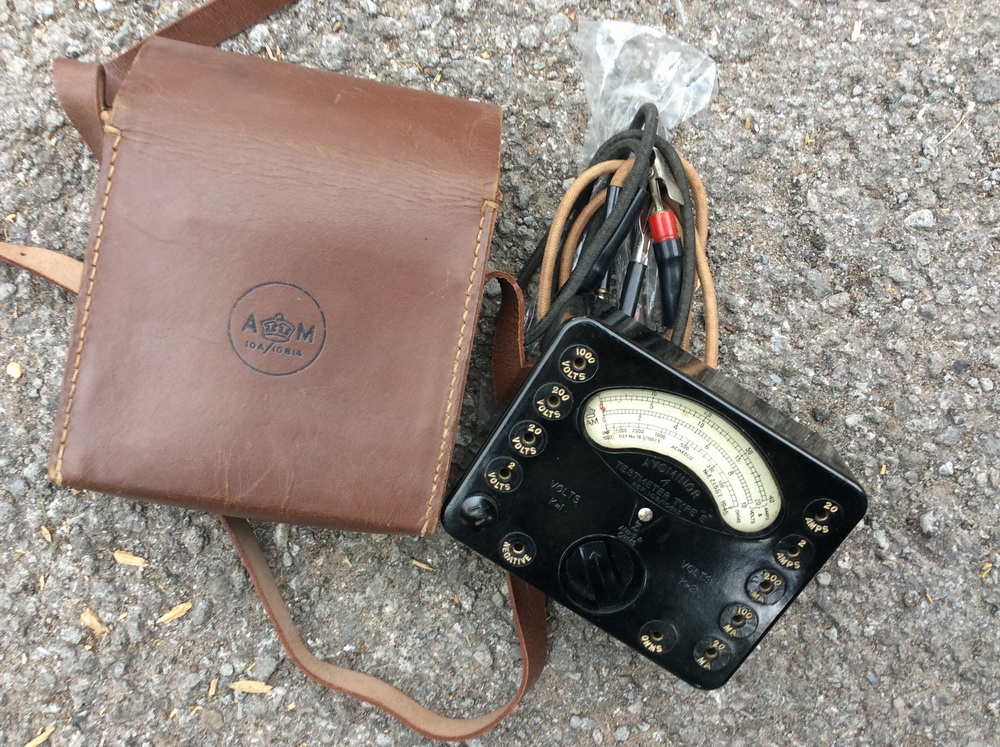 Air Ministry AVOMINOR Testmeter Type E, Bakelite case with Instructions For Use on reverse. In leather case and with leads.
---
Thank you for supporting the RAF Charitable Trust